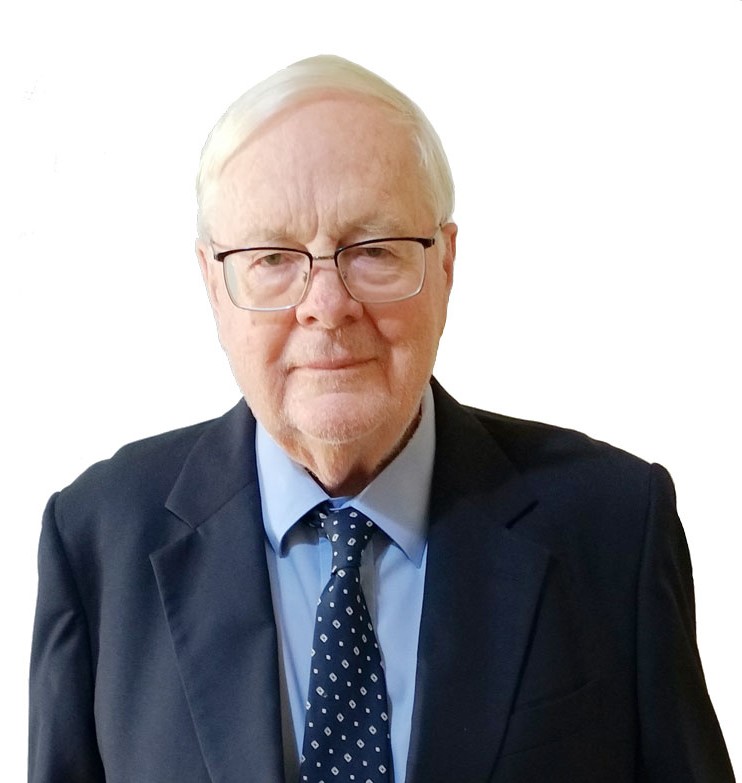 QUALIFICATION
LL.B. (Queen's Belfast); Barrister-at-law, Gray's Inn; FCI Arb. (UK) and (Malaysia)
AREAS OF PRACTICE
Commercial & Construction Litigation; Arbitration (as counsel and arbitrator), Commercial, Energy and Taxation.
EXPERIENCE
Dato' Davidson is a non-practicing foreign consultant of the Firm. He is a founder and was a Senior Partner and a partner of the Firm from 1986 to 2000. During that period, he appeared in several major cases in the High Court of Brunei, Court of Appeal and twice in the Privy Council. Dato' Davidson's career spans well over 50 years beginning from 1957 in London (where he was a Crown Counsel), Hong Kong (as a legal draughtsman in the Attorney General's chambers), and later in Malaysia and Brunei.
Dato' Davidson is also a consultant in Azman Davidson & Co. in Kuala Lumpur. He is a Permanent Resident of Malaysia and resides in Kuala Lumpur.
Experience in the oil and gas field includes: –
(a) acting as legal adviser for Petronas Carigali Sdn Bhd, Esso Production Malaysia Inc., Elf Acquataine, Western Mining, Occidental Petroleum, Murphy Oil, Triton Oil Company of Thailand, Amerada Hess, Newfield, Nippon Oil and Conoco.
(b) advising Triton Oil Company on all legal aspects of the development of the disputed Malaysia -Thai Joint Development (MTJD) Area. The work on the MTJD Area project specifically included the following detailed analyses:
(i) of the terms of the inter-governmental treaty between Thailand and Malaysia setting up the Joint Authority for the exploration of the disputed area;
(ii) of the Malaysia-Thailand Joint Authority Act 1990 of the Malaysian Government and the Thailand Government's counterpart act;
(iii) of the steps necessary to ensure the passing into the domestic law of Malaysia and Thailand of all the treaty terms, including specifically those treaty terms not covered by the MTJA Act 1990 and its Thai counterpart;
(iv) of all steps necessary to ensure the satisfactory replacement of concessionary rights previously granted by the Thai Government by new production sharing arrangements under the MTJA;
(v) of the various tax, customs and other fiscal complications arising from the MTJA's dual nationality including the effect on third party contractors;
(vi) negotiating production sharing contracts with the MTJA; and
(vii) joint operatorship arrangements.
(c) advising Cambodian Government on overlapping offshore claims with Thailand.
(d) other areas of legal work covered include: –
(i) advising on various aspects of the Petroleum Development Act, 1974 of Malaysia;
(ii) negotiating production sharing contracts and joint operating agreements;
(iii) advising on overlapping boundary claims and arrangements for joint development of overlapping area;
(iv) advising on disputes between operators and non-operators and between participants under joint operating agreements;
(v) advising on cost recovery issues;
(vi) advising on tax customs and other fiscal issues; and
(vii) advising on applicability of laws to the Continental Shelf.
(e) founder member of the Malaysian committee of Lawasia Energy Section and have been an active speaker and participant in its biennial conferences.
Experience in arbitration includes the following:-
(a) acting as arbitrator in three man panel in international arbitration under UNCITRAL rules;
(b) acting as single arbitrator and in three man panels in domestic arbitrations under various arbitral regimes;
(c) appointment as expert witness on Malaysian law in international arbitration and High Court, UK;
(d) panel member of arbitrators in Kuala Lumpur Regional Centre for Arbitration;
(e) acting as counsel in numerous international and domestic arbitrations in the fields mentioned in paragraph 9(a), (b), (c) and (e); and
(f) involvement in Bar Council subcommittee charged with drafting a new Malaysian Arbitration Act.
Experience in construction matters include:-
(a) drafting of EPC contracts and related documents for numerous projects including cement plants.
(b) extensive experience in arbitrations as counsel including arbitrations related to: Kuching Airport, Sarawak; Teluk Intan Hospital, Perak; North South Highway Construction – Sections 1.1, 1.2, 1.3, Perak; Johore Port, Johor; Lot 10, Kuala Lumpur; Metroplex Mall, Kuala Lumpur; Perak Hanjong Cement Plant, Perak; Dent Peninsular Dam, Sabah; Terengganu Crude Oil Terminal (TCOT), Kerteh, Terengganu; Palmgrove Hotel, Cherating, Terengganu; Lahad Datu Port, Sabah; Castle Inn, Johor; North-South Highway Construction, Seremban-Ayer Keroh; 'The Diana' porcelain commercial salvage; Santa Rita Power Plant, Philippines; and Hobco v. Petronas Carigali.
Experience in commercial litigation includes over 35 years of appearing in High Courts in Hong Kong, Malaysia and Brunei on various cases and on three occasions before the Privy Council in London. This includes involvement in the following litigation and arbitration concerning exclusive fiduciary duties issues:-
(i) Hartela Contractors v. Hartecon 1992 2 CLJ 481 (at arbitration stage).
(ii) Maraputra v. Kumagai Gumi [2000] 2 CLJ 311 (High Court, now pending Appeal to Court of Appeal).
(iii) Mafira v. Perak State Development Corporation (arbitration).