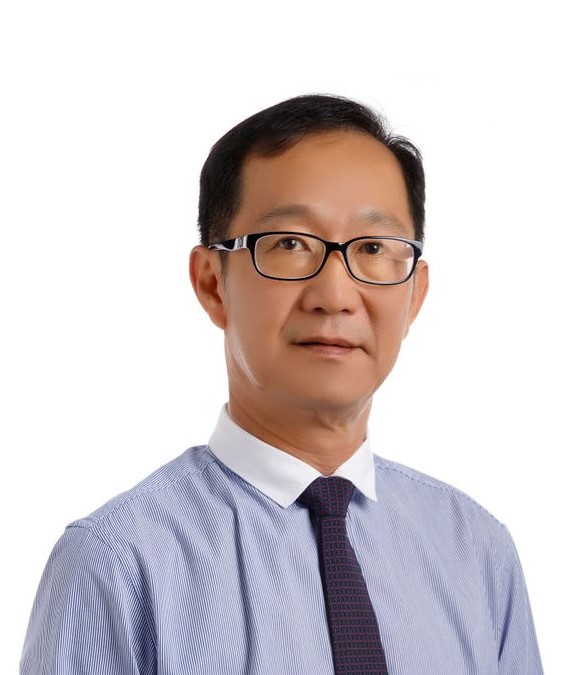 QUALIFICATION
LL.B. (Hons) (Wales); Barrister-at-law, Lincoln's Inn; Advocate & Solicitor of the Supreme Court of Brunei Darussalam.
AREAS OF PRACTICE
Corporate & Commercial, Securities & Funds, Banking, Conveyancing and Property Development.
EXPERIENCE
Muhd Jamil Abas' was until April 2010, the Senior Partner of the Firm and has been in practice for over 40 years. Muhd Jamil Abas' is well known locally and internationally as a leading legal personality in Brunei for his knowledge and expertise in commercial, funds and syariah banking work. For a number of successive years, Muhd Jamil Abas' was cited and recognized as a leading lawyer in Brunei by Chambers Asia and IFLR1000 from 2008. From 2011 to 2020, he was ranked as Senior Statespeople by Chambers and Partners. Muhd Jamil Abas' remains in active legal practice as legal adviser of the Firm.
Muhd Jamil Abas' is a Bruneian and was with His Majesty the Sultan and Yang Di-Pertuan's Government from 1981 to July 1990. During this tenure he served in the following capacities: – Senior Counsel (civil division) of the Attorney- General's Chambers, Deputy Public Prosecutor (criminal division) and in the Judicial Service as Magistrate and, subsequently, as Deputy Chief Registrar of the Supreme Court.
Muhd Jamil Abas' is also a part-time Judge of the Judge Advocate's Office, British Armed Forces, United Kingdom for Brunei Darussalam and a member and committee of the Brunei National Chapter of the ASEAN LAW ASSOCIATION;
Muhd Jamil Abas' is experienced in banking and finance (both conventional and Islamic since 1991) financial products (such as derivatives), funds (public & private), commercial, joint ventures and corporate work.
His previous experience in banking and finance sectors include:-
drafting of all legal documents for Tabung Amanah Islam Brunei (Syariah based);
drafting legal documents for banking, securities, operational, treasury of Development Bank of Brunei Berhad (conventional);
advising on issues and documentation relating to the set-up and compliance with Brunei law of two private investment funds;
drafting legal documents for banking, securities, operational, treasury of Islamic Development Bank of Brunei Berhad (Syariah based);
standardizing of various types of loan documentation for a number of banks;
wholesale re-drafting of loan documentation and security /collateral documents for banks;
advising on the first 2 Sukuk Al-Ijara transactions in Brunei;
drafting of and advise on first Islamic based Inter-bank Placement of funds agreement in the region;
giving advice and opinion to banks (both conventional and Islamic) on various investment funds (unit trusts, limited liability partnerships, private funds), financial products and services and investments, including their marketing, offer, sale, advertisement;
giving advice on the optional ways in which a company limited by guarantee may raise funds / finance, the procedures and types of documentation involved depending on the options selected;
giving advice on Islamic money market products;
advising and drafting a comprehensive legislation on animal diseases and quarantine;
assisting in the drafting of the Sungai Liang Authority Order, 2007; and
advising on the legal documentation on management joint venture and documentation of one of the first private investment funds promoted by a locally incorporated company.
advising an international investment bank on providing services of a dealer in securities and investment adviser with Brunei residents.
advising and drafting an Islamic financing facility agreement based on the principle of Musharakah (partnership) for a local financial institution.
advising and drafting the documentation for an Islamic banking product based on Musharakah Mutanaqisah under combined Islamic andcommon law principles of al-Bai' (sale), Ijarah (lease), wakalah (agency) and ar-rahnu (collateral).
Muhd Jamil Abas' other legal practice areas include, reviewing, providing opinions and/or preparation of agreements relating to commercial transactions, joint ventures & corporate matters, financial products (including, derivative products), private placement funds, mutual funds (unit trusts), share offers by public company, telecommunication, electronic contracts, computer systems (hardware & software) implementation (turnkey projects) and banking (mergers and conversion from conventional to Islamic banking).
Muhd Jamil Abas':-
also advises on matters relating to the Securities Market Order and Regulations (formerly under Securities Order, Mutual Funds Order which have been repealed), Money Laundering Order, International Business Companies Order;
has given legal opinion as an expert witness in the Supreme Court of New South Wales, Equity Division, on matters which included law of agency, fraud, breach of contract of sale and constitutional matters; and
has given expert legal opinion on legal issues relating to domestic and international trust law concerning an international business company registered in Brunei Darussalam.
Muhd Jamil Abas' has been the legal advisor to the Embassy of Japan since 1990.