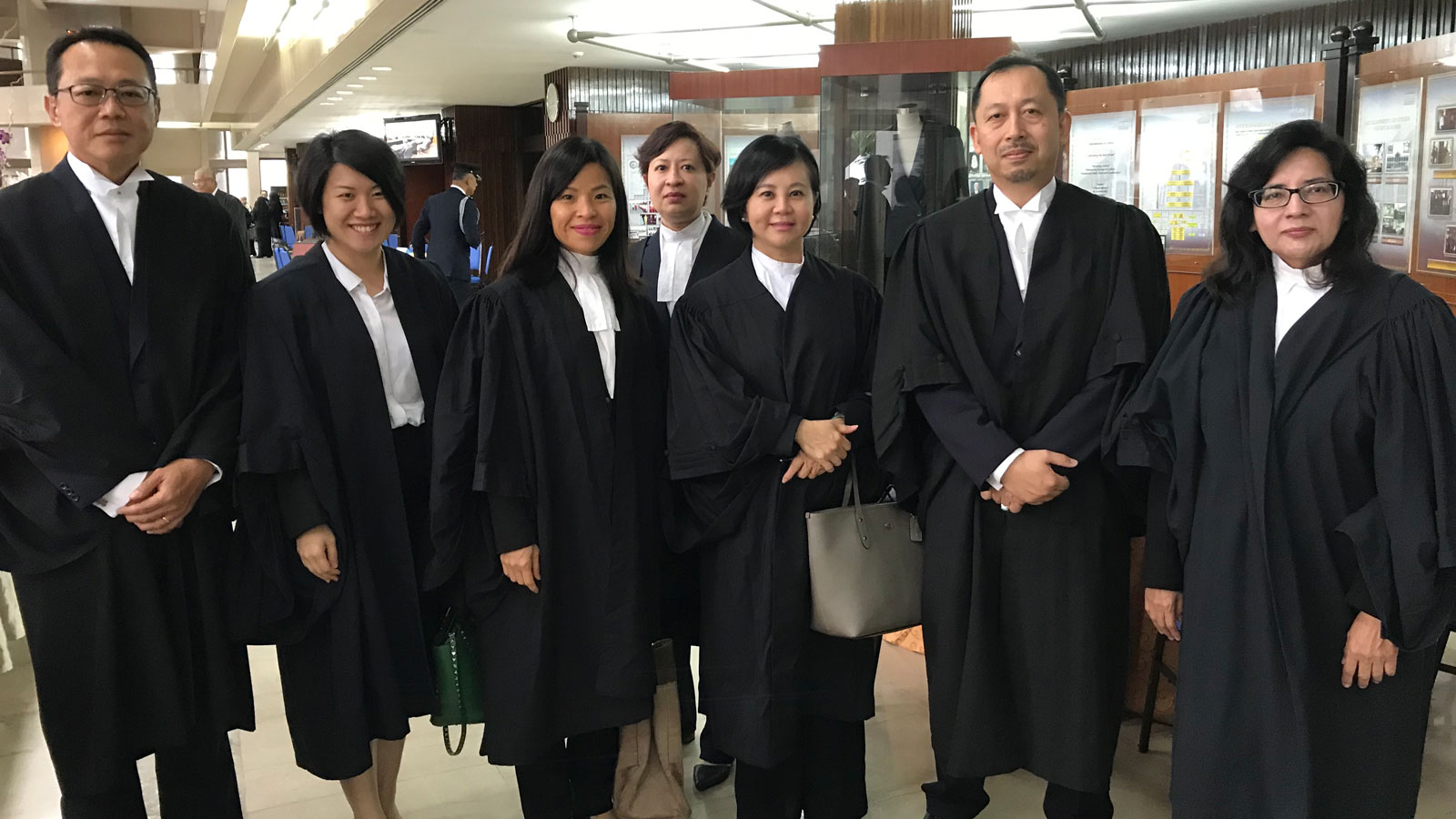 HISTORY
The Firm was established in 1986 by its founders, Dato' W S W Davidson and Anthony Abrahams. Both founders have since retired; Abrahams in 1990 and Dato' Davidson in 2000. Dato' Davidson was a Senior Partner and a partner of the Firm from 1986 to 2000. Dato Davidson remains as a non-practising consultant of the Firm in Brunei.
From 1990, the Firm was led by Muhd Jamil Abas Bin Abdul' Ali @ James Chiew initially as Managing Partner and thereafter as Senior Partner until his retirement as partner in April 2010. During this time, Muhd Jamil Abas' management and stewardship was integral to the Firm's growth from its humble beginnings into a leading full-service practice in Brunei. Muhd Jamil Abas' remains in active legal practice as a legal adviser of the Firm.
The Firm is currently managed by Bernard Tan. He assumed the role in 2018 and succeeded Ahmad Basuni bin Hj Abbas who managed the Firm from 2007 to 2017.
OFFICE AND STAFF
The Firm's office is in the capital, Bandar Seri Begawan, located approximately 15 minutes from the airport. In Brunei, the Firm is one of the largest law firms comprising of 3 partners, 10 associates practising civil law and 2 syariah practitioners complemented by more than 35 experienced support staff.
CLIENTELE
The Firm has a broad range of clientele comprising a mix of both domestic and international clients; and these range from individuals, entrepreneurs, companies, foreign solicitors, embassies, multinationals, local and foreign financial institutions, Brunei Government agencies, Brunei Government wholly owned or linked companies and statutory bodies.
The Firm is on the panel of all the leading local and foreign financial institutions operating in Brunei and handle a significant portion of their retail and corporate loan and security documentation as well as their credit recovery portfolios.
The Firm has also acted and advised on a number of high-profile mergers and loan portfolio acquisitions and national interest projects and initiatives in Brunei Darussalam.
MEMBERSHIP AND AFFILIATIONS
The Firm is a member of the Brunei International Chambers, the Chinese Chambers of Commerce and the Malay Chambers of Commerce.
The Firm is a correspondent or relationship firm of several leading international legal practices in the US, Europe and the Asia Pacific and works closely with them on matters relating to Brunei Darussalam.